Goshuin will be given during the tour of the sacred grounds on this temple as shown below: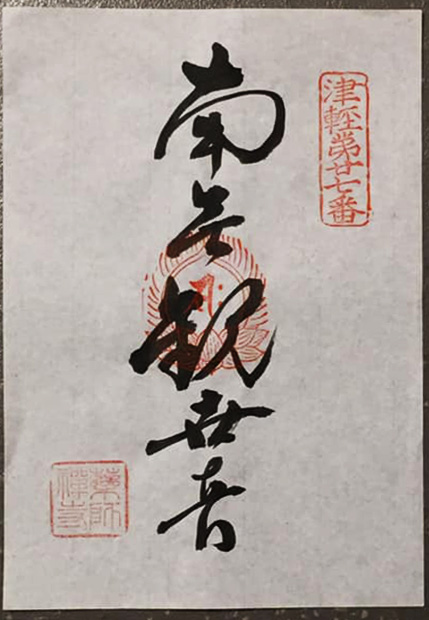 Stamp office for temple 27 of the Tsugaru 33 Kanon Temple Pilgrimage
Visit the Hakusanhime Jinjya Shrine ( 3 minutes by car from Tomioka Fukuro, Kuroishi City with a 20 minutes walk to the shrine)
Tsugaru 12 Zodiac Temple Pilgrimage (one generation) Horse Zodiac
Only Goshuin is available. Omamori (personal amulet) and the ceremony of prayer of the year of Horse will not be available.
Stamp office for temple 30 of the Tsugaru 88th Temple Pilgrimage
Omamori (Personal Amulet) and tenugui(Japanese towel) will be distributed to all visitors who do the pilgrimage tour.
For more information please visit https://ameblo.jp/setsu-kobo/